J's Table of Grace
Radene's Holiday Creamy Corn
3 16 oz bags of frozen corn
12 oz block of cream cheese
3 Tablespoons of milk
3 Tablespoons of water
2 Tablespoons of sugar
6 slices of American cheese
1/4 lb of butter
Place all ingredients in a crock pot, turn on high until ingredients are melted and heated throughout, then turn to low.
Holidays have always been extra special for me with wonderful memories of grandparents, aunts, uncles, and cousins, plus the added blessing of my husband's family.
The people around our holiday table have changed over the years as our Colorado kids have migrated to Missouri, and we miss my dad and Gary's mom, who have passed away. All the dishes and glassware collected over the years from our grandmothers are pulled out and enjoyed, and it has become a tradition that every holiday, I make Radene's corn recipe.
Our trips to Missouri to see our children and grandchildren always overflow with feasting and time together around the table. We laugh, we cry, we pray, and there are plenty of shenanigans and sarcastic jabs! This past April, Shane whipped out a couple of pans of cinnamon rolls with the ease of a professional pastry chef! The added bonus is he and Casey can man meat smokers and bbq grills with ease and perfection! You can find the recipe and photos from the Lil Egg Farm here in my previous post.
My favorite place at the Callicutt Cottage is their back deck. It is perfect for makeup application…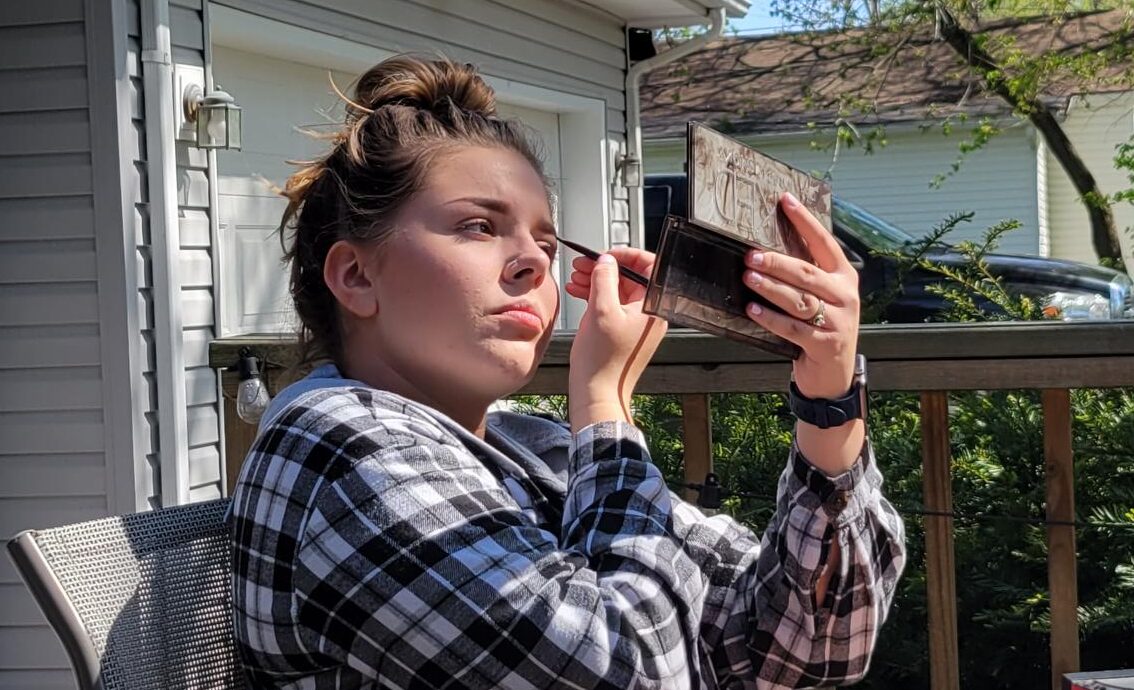 Home-made ice cream eating….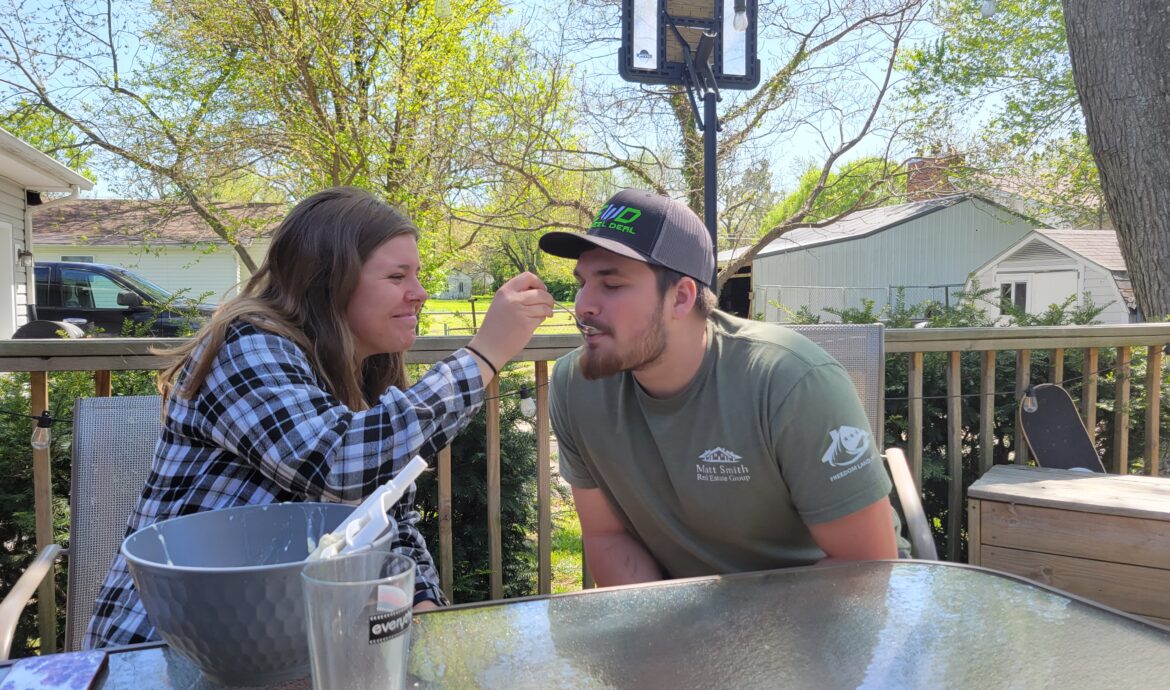 bleachers for family basketball games…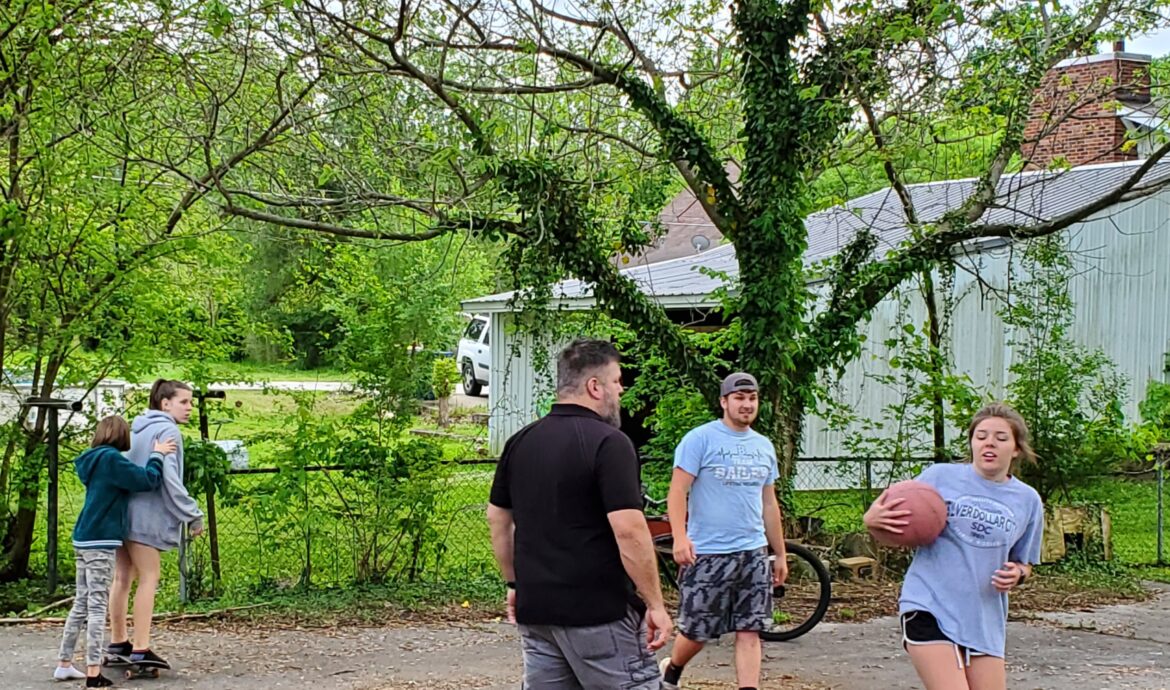 and basking in the glow of a sunset…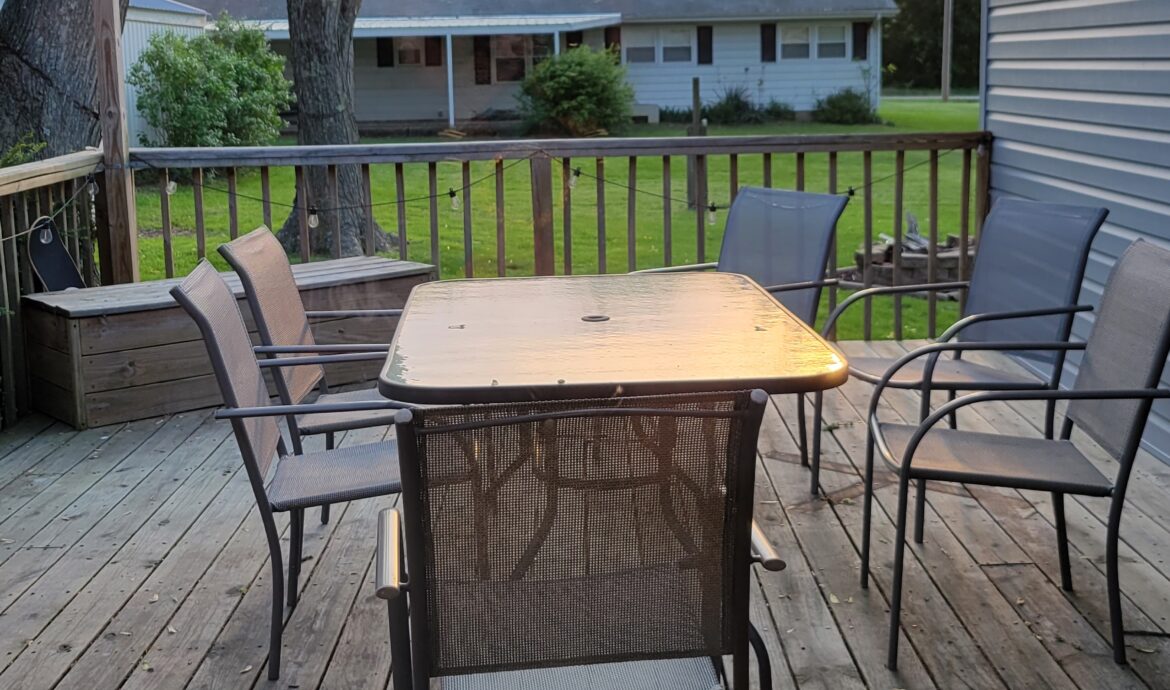 #myheartisinmissouri on the Lil Egg Farm and at the Callicutt Cottage