As the sun sets earlier in the western sky, I find myself wanting to hang on to and soak up every minute of the last days of summer.
Kids are back to school, campers and boats are being tucked away until next year, nature is losing its vibrancy and beginning to ready itself to fade into fall and winter.
My mind wanders back to days gone by and summer celebrations with family and friends. Horseshoes ringing, little ones in a pool splashing and screaming with delight, laughter, BBQs, watermelon, and homemade ice cream. One year Gary decided our grandchildren needed to experience the "fun" of an old-fashioned crank ice cream maker.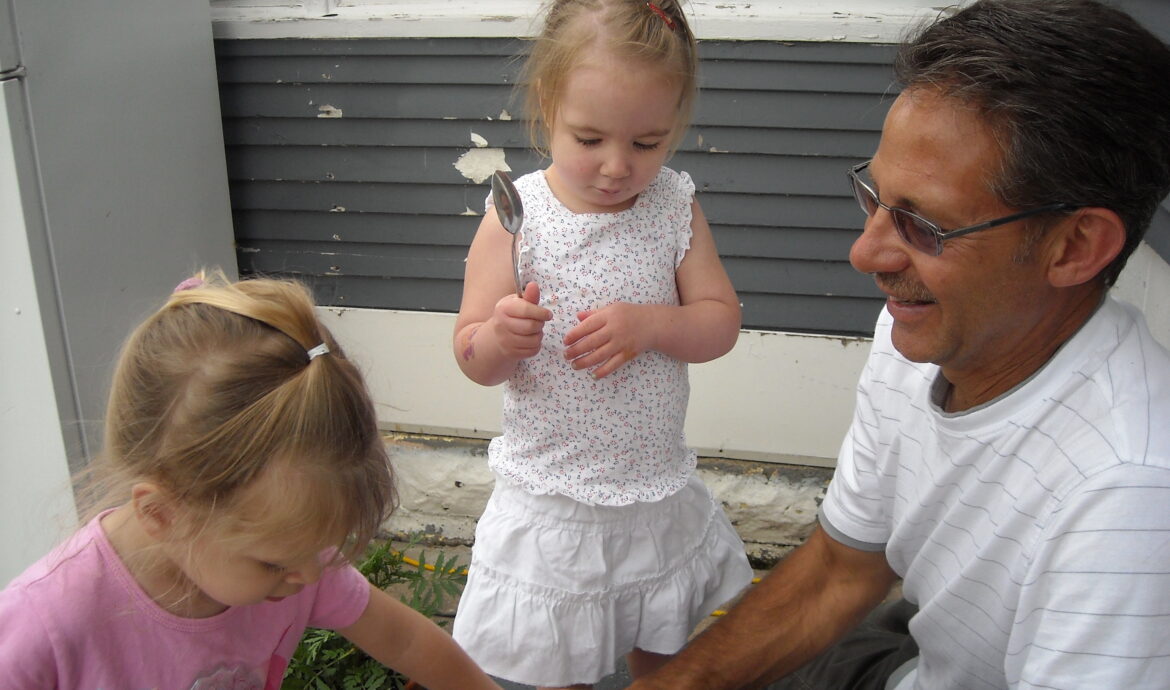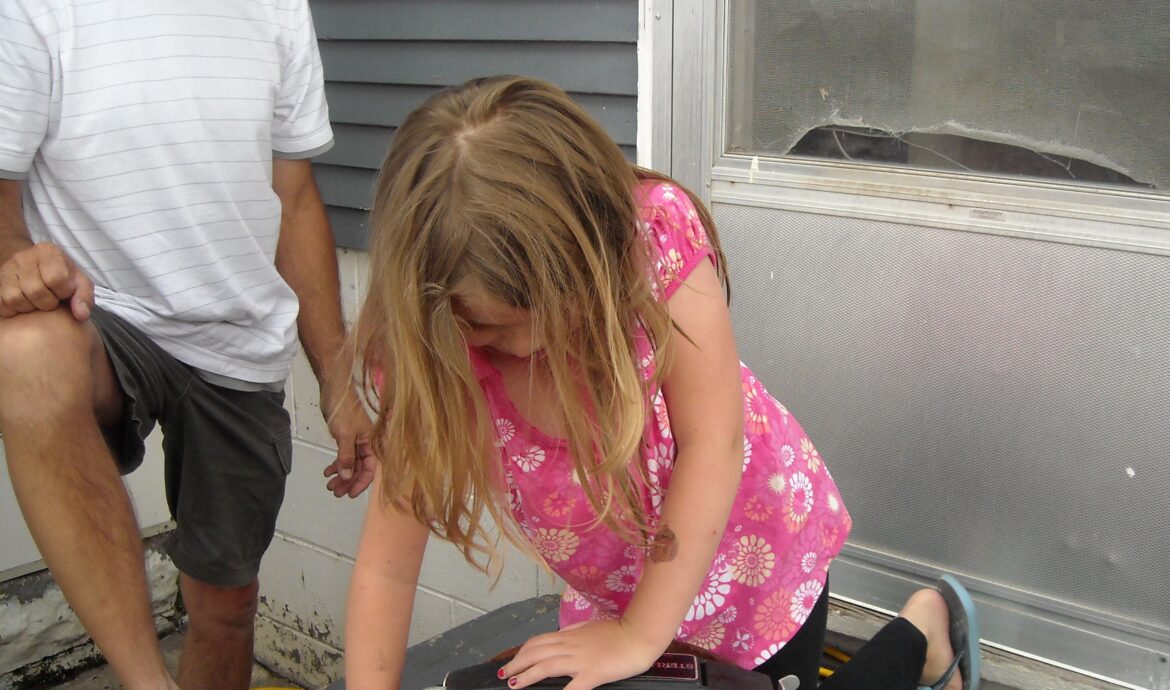 My husband's maternal grandmother, Wilma, started the ice cream tradition with the twist of salty oyster crackers on the side or sprinkled over the top. My mom-in-law, Margaret, would make a homemade chocolate sauce that created a party explosion in your mouth. My children have her recipe and will carry on her chocolate sauce party.
Our children and grandchildren have all migrated to the same small town in Missouri. And, the ice cream tradition migrated with them! Whenever we visit, the ice cream makers come out and Gary has the spotlight as the master-maker.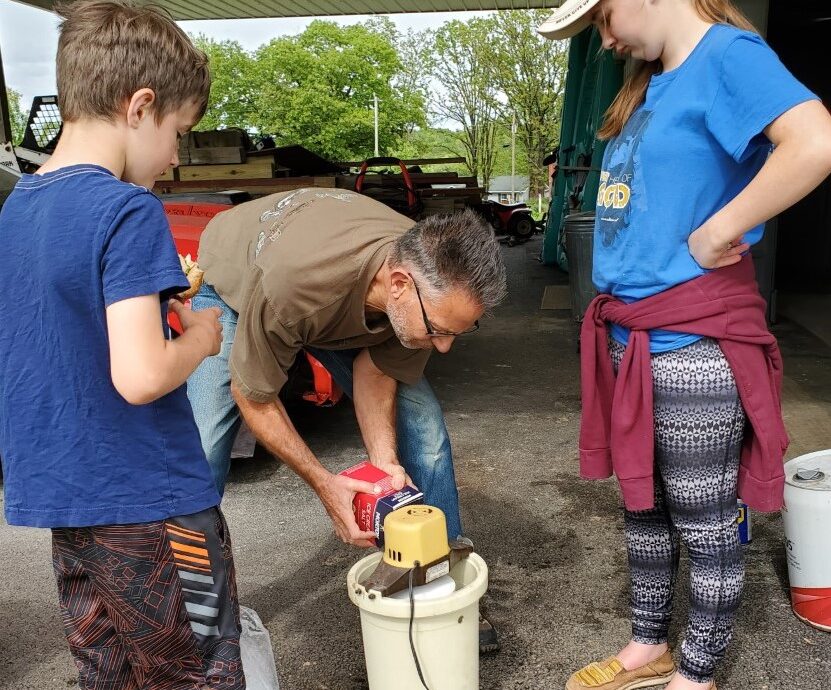 As summer slips into fall, celebrate every warm day, every ray of sun on your skin, picnics and BBQs with loved ones, fading blooms, and mix up a batch of homemade ice cream…just because! You can find a yummy recipe and another family ice cream story here in my Cafe` Recipes.
Remember little 7-year-old Phoebe taking her turn at the old hand crank? Here she is, all grown up at her wedding shower in Missouri with her mama Radene, and guess what one of her gifts was??? An ice cream maker, of course!! Generation #5 carrying on the homemade ice cream, salty oyster crackers, and homemade chocolate sauce tradition.